Looking for a secluded wilderness environment on the banks of renown, breathtaking wild trout 'river'? Would all of the comforts of home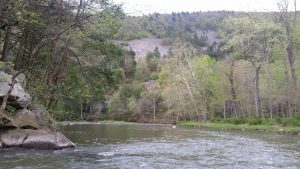 enhance your enjoyment and complete your escape?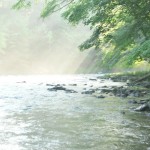 Located in a remote area of Bald Eagle State Forest in Central PA is … Kaarondinhah's Camp Guttalata.
"Kaarondinhah" (ka ron' den hah') was the Lenni Lenape name for "shining waters", refering to a special stretch of water on Penn's Creek on which Penns Creek Cabin is located.
"Guttalata", commonly called The Green Drake, is one of the largest species of the mayfly genus Ephemera, for which Penn's Creek is WORLD FAMOUS.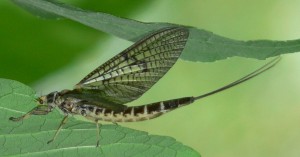 Nestled deep in Bald Eagle State Forest, along the wooded banks of this hallowed and still revered water, Penns Creek Cabin is the perfect location for a variety of outdoor pleasures. Surrounded by thousands of square miles of uninhabited forest, activities like hiking, mountain biking, kayaking/ canoeing, inner-tubing in the summer are right out your front door.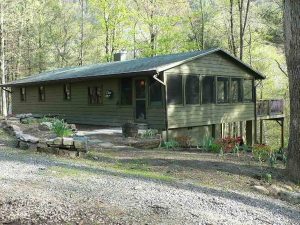 This web site is filled with information about the multitude of activities that can be enjoyed when you step outside of this comfortable, secluded "home-away-from- home". If you have any questions about Penns Creek Cabin please look through the site or contact us.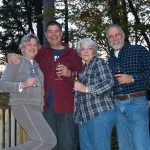 Come and enjoy our little piece of Pennsylvania Paradise. If you would like to know more about Penn's Creek's special aquatic qualities and entomology, as well as the history and the geology of the area, Dan Shields has written a book, A River Journal, Penn's Creek. An overview of this book can be read at Fly Anglers Online. You can also find it in the Links Page.